SUMMARIES
Thumbnail Summaries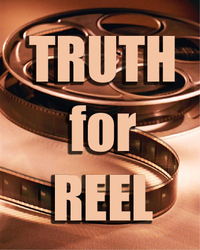 "GRAVE CONSEQUENCES"
Operation Cyanide

How Operation Cyanide Nearly Started WWIII
© Iona Miller & Charles W. Stone, Cryptoporticus Productions
ON JUNE 8, 1967, while patrolling in international waters in the Eastern Mediterranean Sea, USS Liberty (AGTR-5) was savagely attacked without warning or justification by air and naval forces of the state of Israel. Of a crew of 294 officers and men (including three civilians), the ship suffered thirty four (34) killed in action and one hundred seventy three (173) wounded in action. The ship itself, a Forty Million ($40,000,000) Dollar state of the art signals intelligence (SIGINT) platform, was so badly damaged that it never sailed on an operational mission again and was sold in 1970 for $101,666.66 as scrap.
The attack included:
The jamming of our radios on both US Navy tactical and international maritime distress frequencies;
The use of unmarked aircraft by the forces attacking the USS Liberty;
The deliberate machine gunning of life rafts we had dropped over the side in anticipation of abandoning ship; and
The recall of two flights of rescue aircraft that had been launched from Sixth Fleet aircraft carriers. After those flights were recalled, Sixth Fleet personnel listened to our calls for help as the attack continued knowing they were forbidden to come to our assistance.
Opening scene: The spymaster liked his mistresses as "modern" as he wanted to make his country. In the "swingin' 60s" apartment of his favorite lover, a very tense Salah Nasr is half dressed, heatedly talking on the phone with his Soviet counterparts. Hurling his shoe through a closed window, he vehemently punctuates Egypt's urgent desire to push not only "the envelope," but their target – what his psyops calls "the Zionist entity" -- into the sea, once and for all. The underwater cable crackles with static that is not so unusual for the times. But alert to all espionage potentials, Soviet intelligence on the far end naturally wonders if their seemingly secure phone line has been compromised.
Cut to a "Guppy" submarine in international waters off the Northern Sinai Coast. Frogmen just bugged the undersea cable. NSA cryptographer Lt.-Commander Schleicher rapidly decodes the crucial conversation in case the US needs to take immediate retaliatory measures on Cairo, conventional or perhaps, unthinkably, nuclear… Little do they realize that they and the topside USS Liberty are sitting ducks slated for human sacrifice in a draconian plan to blow the Soviets all the way back to Moscow leaving a clear path to Middle East oil for the West – an ill-fated Operation Cyanide.
Cut to a clandestine meeting in the dark labyrinths of Washington DC. An insider military/intelligence faction argues among themselves with a Mossad agent over what to do next and what they CAN tell the President and maintain deniability… Meanwhile, the USS Liberty is locked in the gun sights of a power trap of competing agendas, target of a Goliath international power struggle. The result is more than a very embarrassing truth. A murderous air and sea attack ensues that leaves the sitting duck Liberty a floating bloodbath, dead in the water.
It actually happened, at least something like that. Salah Nasr headed Egypt's General Intelligence Directorate from the late 1950s until 1967, when he was arrested and tried after the Six-Day War. Shortly after the womanizer's death, his mistress published her memoirs revealing intimate details of how he exerted significant control on Egyptian President Gamal Abdel-Nasser by throwing in his path real and imagined coups, assassination and terrorist plots all of which he was responsible for foiling. According to Arab rhetoric, Israel had no right to exist. Utterly destroying Israel and "reversing the results of 1948" was the central goal. Prestige and leadership of the Arab world were based on aggressive confrontation of Israel. In the Six-Day War, Israel responded decisively to the imminent threat in a war with Egypt, Jordan and Syria.
In 1967 it sure wasn't the Summer of Love in the Middle East. That June the USS Liberty, the world's most advanced NSA spy ship, was viciously attacked and nearly sunk by Israeli firepower during the Six Day War. Was it Israel's "fault" or was there some collusion with US intelligence denied for political purposes? The Cold War was at its height and the US wanted the Soviets out of the Middle East in the absolute worst way – perhaps even enough to risk WWIII. This little known event is in the same class of Covert Actions as the failed Bay of Pigs Invasion and Gulf of Tonkin Incident which also took place in the 1960s decade.
Had it been revealed, OPERATION CYANIDE meant certain political suicide for the Johnson Administration. The veil of absolute secrecy still conceals the betrayal of USS Liberty's military and intelligence personnel, who were silenced for decades in the name of national security. Only the most valorous acts of courage saved the remaining crew and the ship from disappearing into the Deep with all her secrets including the newly deployed Moon Bounce Antenna.
But they did not die, despite the fact that air support was withdrawn. Furthermore, a US submarine also conducting espionage surveillance in the same area, briefly surfaced to periscope depth to catch photos of torpedo damage. The battle sounds were so loud that the submariners thought depth charges were being deployed against them. Questions that last a lifetime remained for the surviving crew of Liberty after the needless deaths of 34 of the crew and over 170 seriously wounded. The courageous Captain had to tuck his own guts back in after the bridge of the ship was blown up, while he continued to man the Conn for a stunning 17 hours that the Liberty was literally "dead in the water."
The BBC and other media have occasionally covered the story, but recently new disclosures and revelations have expanded the story. No dramatization has ever been done, because both US and Israeli governments have covered up the truth with the "plausible deniability" that the attack was a case of "mistaken identity". Now, many influential government and military personnel say it absolutely isn't so. We have the facts and the story wants to be told so the world knows what happened and what horrible actions nearly ensued.
***********
AFTERSHOCK
In HARMS Way: Operation Bolt On
World War IT
© Iona Miller & Charles W. Stone, Cryptoporticus Productions
SUMMARY: Conjecture about environmental warfare mounts as more "crafted disasters" are added to the rhythms of the Long Crisis and permanent war. Anomalies seen in the sky, in weather, and tectonics spur rumors which have no chance of being proven, due to their highly classified nature. Tectonic weaponry is known to be possible but is it being tested and targeted, experimentally and practically? Some claim the Norway spiral is linked to torsion physics and intensional tectonic warfare. It is a known fact that in the past the potential of kindling tsunamis with bombs was tried out in New Zealand. Ionospheric heaters, like HAARP and other large antenna-arrays use radio waves for communication and modification of the electromagnetic environment. In a similar fashion, Tesla waves or scalar waves can be deployed at a distance. Did that happen in Haiti? Was it in HARMS way? (HARMS -- HIGH AURORA RADIO MISSILE SIGNAL).
***********
PSYWAR CENTRAL
UNINVITED STATES: The Corrosive Tavistock Agenda
© Iona Miller & Charles W. Stone
The world's most influential thinktank, Tavistock Institute has an occult and clandestine lineage. These mindbenders have inoculated the world with their viral ideas for global domination. What we don't know DOES hurt us. In 1941 a group of psychiatrists at the Tavistock Clinic saw that the right questions were asked in Parliament in order to secure the means to try new measures. They joined the Directorate of Army Psychiatry and took it over, then turned their psystrat on an unsuspecting public.
They wind you up because they know what makes you tick. Tavistock Clinic studied shellshock (post-traumatic stress) in WWI but switched to developing psychological warfare in 1922. Rather than helping traumatized soldiers, it calculated their breaking points. Tavistock shock doctrine now permeates global life as the Long Crisis. Their social engineers are a Who's Who: Freud, Jung, Adler, Melanie Klein, Wilfred Bion, Edward Bernays, Eric Trist, A.K. Rice, Aldous Huxley, R.D. Laing and more.
Tavistock sent German-born psychologist, Kurt Lewin, to the MIT in 1945 to establish the Research Center for Group Dynamics in the US. At the University of Michigan 'social psychology' became the Institute for Social Research, and continued to exploit mass psychology. In 1946, the Tavistock Institute of Human Relations split off a policy-making "mother of all thinktanks,." It spread interdisciplinary models of Group Relations and training in management, administration and sociopolitics. Promoting creativity and organizational policy, it remains an influential intelligence organization tied to MI6, CIA, Project Paperclip German scientists, Rockefeller Foundation, and cryptocracy.
Founder, John Rawlings Rees, claimed: "Public life, politics and industry should all ... be within our sphere of influence…If we are to infiltrate the professional and social activities of other people I think we must imitate the Totalitarians and organize some kind of fifth column activity! We must aim to make it permeate every educational activity in our national life ... We have made a useful attack upon a number of professions. The two easiest of them naturally are the teaching profession and the Church: the two most difficult are law and medicine."
Former MI6 Intelligence officer John Coleman exposed their covert activities in The Tavistock Institute of Human Relations: Shaping the Moral, Spiritual, Cultural, Political, and Economic Decline of the United States of America: "The enemy is clearly identifiable as the Committee of 300, the Club of Rome, NATO, the Black Nobility, CFR and all of its affiliate organizations, the think tanks, and research institutes controlled by Stanford and … last, but certainly not least, the military establishment," who script our wars. Coleman includes the Eastern Liberal Establishment "aristocracy," its banks, insurance companies, giant corporations, petroleum cartels, foundations, communications networks, publishing houses, radio and television networks and the movie industry.
*******************
NEED TO KNOW, NONE TO TELL
OUT OF OUR MINDS
"What You Don't Know Can Hurt You"
© Iona Miller & Charles W. Stone, 2010
"Men Who Stare At Goats" Meets "Dr. Strangelove"
Opening Scene: With his transplant failing after a desperate trip to Brazil for unconventional treatment, Dr. Carl Schleicher ponders his fate with flashbacks from his days as a cryptologist in the Six-Day War to his Spook Central research facility, MRU. Shrouded in mystery to the very end, Schleicher's death was "untimely and highly suspicious." Carl believed for years that certain domestic agents had targeted him for unknown personal reasons dating back to the mid-60s and his NSA days. No cause of death was forthcoming, so the truth may never be known.
Mankind Research Unlimited had a burning "Need to Know" about the strangest phenomena that can teach us the most. Various intelligence resources supported these spy-entists in their quest to unleash human potential. MRU was a front for the most advanced mind control technology at that time, including what is now called "Voice to Skull" or V2K microwave transmissions. Director, Dr. Carl Schleicher has been called "a real Dr. Strangelove." Charles Stone became Schleicher's Deputy Director seven years after MRU was publically exposed in 1980 by Covert Action Bulletin. It revealed occultism in high places, but under the scientific codenames coined by MRU's mindbenders.
MRU bootstrapped off Soviet studies in energy medicine, hypnotherapy, magnetic healing, acupuncture, radionics or radiesthesia, remote healing and viewing, EVP, and psychophysical control of internal states. Research pathfinders carved broad highways through the mindscape. The cross-disciplinary synergy between physics, biology, psychiatry and religion, was explored and exploited with intent and belief. MRU collapsed the spectrum of approaches from philosophy of mind and dream research, to neuropsychology, pharmacology, and molecular dynamics, to neural networks, phenomenological accounts, and even the quantum physics of reality. They canvassed the whole paranormal field aiming at a sound scientific foundation for future research and killer apps with lucrative business potential. Much of it has become what is known as "suppressed science." But when research disappears from public view, it usually means it has gone 'dark,' into the clandestine world.
**************
THE OSBORNE EFFECT: Black Man In the CIA
© Leutrell Osborne, Sr., 2010
"The Spook Who Sat By the Door" meets "The Company"
He dreamed of being a Spy Manager from the time he was twelve years old and his mother worked at CIA. Set against the backdrop of real events, the inspirational story of this CIA Cold Warrior breaks the mold and explodes public notions about CIA Case Officers, Covert Action and The Company. Characters include those who mentored Osborne at CIA, his rivals and opponents, his recruits, his family, and a host of friends each with their own roots in American history.
A dreamer, a family man, and "a spirit in human form on planet Earth," Leutrell Osborne, Sr. was involved in some of the most exciting chapters of the Espionage Enterprise and global history. He lived to tell the adventurous tale. His 26 years of bold service at CIA spanned several Directors and Presidents, as well as pioneering contributions in a variety of field and administration assignments on several continents. His adventures included service in a Far Northern Country, paramilitary exploits, bugging an Embassy in a Latin American Country, taking the lead on the "Libyan Show," running SIGINT signal intelligence in the Far East and being a Transformation Agent.
Osborne had the opportunity to meet politicians, notables, and spiritual leaders, such as Dr. Martin Luther King when he accepted his Nobel Peace Prize. He continues to work with Civil Rights leaders and insider watchdog investigators. His "grinds" include what he calls the "Triple K Assassinations," domestic covert action of the COINTEL Factor, 9/11 pre-knowledge, blowback, foreign Covert Action policy, transnational drugs and money laundering, and more. He's still on a mission, but from God. Spirit is his main motivator.
*******************
Working Title: TWISTED DESCENT: Spy 1099 - "Lions for Lambs" (2007) meets "The Recruit" (2003) A stand-alone film that can be franchised into a SPY 1099 trilogy.
Three major forces collude today to control the world - Intelligence, Mega-Criminal Enterprise, and the Power Elite. They are related to one another in draconian ways.
TWISTED DESCENT - SPY 1099 is an international thriller based on Outsourcing in today's domestic Fusion Centers and transnational Intelligence Community. Spy games and operations are outsourced to private contractors, who subcontract more independent contractors. They have penetrated the CIA and CIA has penetrated them, changing the Rules of Engagement. Multinational corporation and crime organizations lurk in the shadows and in the well-lit haunts of the Power Elite. Their operations are clandestine, but we have "a need to know" more.
Part 2 - DEADLY DEVIATION: Spy 1099 - "Who Killed John O'Neill" meets "Air America". Global Drug Meta-Groups. Global drug trade is called "the mother of all conspiracies." Drugs are at the core of the underground economy ruled by the "Overground." Power exists, even if the term conspiracy is overused. Conspiracy seems to suggest there are no rival powerful factions, which of course isn't true. Evil exists, power exists, greed exists on a macro level. Money laundering in the billions can and has been used to fund global terrorism, including bioterrorism. Kroll Assoc. is CIA privatized intelligence and industrialized espionage. An exploitive Dark Alliance does, indeed, exist, that does not stop at the mega-drug dealers.
Part 3 - DARK SUITS: Spy 1099 - "Eyes Wide Shut" (1996) meets "Wall Street 2" (2010). Without empathy, the 'dark suits' manipulate and declare the wars and devastate the economies of target countries to line their own pockets. Dark Suits have set themselves up as living Olympian Gods with Gold, Oil and Drugs. But payback is coming.
PROJECTS IN DEVELOPMENT
STONEWALLED:
HISTORICAL & TOPICAL STORIES BY CHARLES W. STONE, for Print and Multimedia.

Provenge Atrocity -- Health-care Reform -- Many more men die every year from end stage

Prostate Cancer

in the prime of life than from the total in Iraq and

Afghanistan

every year. The three year delay caused by two blatantly corrupt

FDA

panelists caused the deaths of approx. 10000 per year for 3 years or 30000 men in the prime of life! That is just one example of what should be reformed in medicine! Yet the media has taken the opposite course esp.

The Washington Post

! I have a detailed story!
Greatest Financial Crisis of the Century --- the US Govt allowed massive illegal naked stock shorting which helped bring down the stock market in the fall of 2008. Thousands f companies and hundreds of thousands of jobs were lost. Trillions of dollars have been lost from the world economy!

Michael Milken

was the key player along with

Ivan Boesky

and the

Russian Mafia

. Bernie Madoff was an associate. The SEC let it all happen! Its staffers have the goal of lucrative Wall Street jobs with many of the corrupt banks, hedge funds et al involved with the illegal activity!
Climate Gate --- Green Cross Intl.--- The Green Cross Intl.(GCI) was an intrusion of "the Global Conspiracy" in the environmental movement. Its founder, Pat McCune, fits the description by the world famous writer Jerry Smith in his book HAARP, for The High Priestess of

The New World Order

! GCI is an example of a very good idea being subverted to suit those behind the

global warming

movement including

Al Gore

and Mikhail Gorbachev. Climate Gate is exposing the corruption of this process and much more!
FBI-Justice Dept. Corruption --- The linchpin of the US Federal Govt. is the Justice Dept.. Its best known agency is the

FBI

. Corruption of those two agencies is esp. serious. A series of cases going back to the 1970's is exposed including the largest Federal case in Michigan history. The well intentioned but vague Sherman Anti-Trust Act is used as the method of controlling the media to prevent examples of questionable Federal Govt. activity from being exposed. At the same time the Justice Dept. overlooks widespread corruption in the media. The corrupt process gets us coming and going! The Buckley Act has been similarly perverted to help cover-up campus crime. Another good law perverted by a corrupt Federal Government!
Media Corruption --- Corruption of the media is the facilitating factor in government corruption of all types. If the problems are not exposed, nothing happens. An honest media is the lifeblood of an honest government. It is obvious this is not happening! Examples are provided from local newspapers including Michael Moore's home town to the Washington National Press Club to Reuters, the world's largest news service. A formerly respected profession has become very corrupt! This process goes back to the era of the Don Bolles era.
Other Green Or Environmental Scams--- There have been major scams over the past 25-30 years which have been very costly and damaging. One of the best examples is the $3 Trillion

asbestos abatement

scam robbing large amounts of money that could be better spent. There is no adequate replacement and its removal is a dangerous dirty business with heavy organized crime involvement. To a lesser degree lead paint and other lead remediation programs are partially dishonest. Now that we need a massive effort for

mold remediation

the money is gone. Who knows how many cases of

asthma

and other serious illnesses are related to the presence of mold. It is real and serious problem not only linked to the inner city but even the most posh neighborhoods have serious problems.
Hiroshima Revenge Cover up---One of the key causes of the rapid growth in atomic technology throughout the world is the Hiroshima revenge story.

Iran

has already tested a rocket which could be shot from a freighter for example off the East Coast to cause an electromagnetic pulse which could ruin modern Western civilization esp. the USA. Millions of deaths would result from loss of modern technology! The US Government is not doing enough to stop the process! In fact it has covered-up the WW II efforts of

Nazi Germany

and Imperial Japan. Those programs were much more advanced than the accepted version of WW II history allows. It also includes the origin of the North

Korean

and Chinese atomic programs. Both f those have contributed to the

Pakistan

and Iranian programs and more! So the consequences are very serious.
Atomic Fallout ---- Not only has the Federal Govt. covered up its role in the WW II atomic story and that of its opponents, there has been a massive and evil cover-up of the effects of fallout from the questionable and disastrous atomic tests of the 1940's, 50's and 60's. At least 250,000 members of the military were exposed for questionable reasons. The fallout was well documented and obvious going back to the 1950's. It has been estimated that its effect was approx. 200 times that of the

Chernobyl accident

in the

Ukraine

! Who knows how many cases of

thyroid cancer

just to mention one example resulted. The original cover-up was carried out by the Assistant Attorney General for

Civil Rights

at that time,

Warren Burger

. He of course became the Chief Justice of the

US Supreme Court

. His "Minnesota Twin" followed him and died in office from Thyroid cancer. Who knows it real cause?
Kooks, Flunkeys and Half Wits --- The political process is littered with these types of characters from

John Wilkes Booth

, the Lincoln assassin to the current crop of bureaucratic hangers-on who claim to be preventing a new

Adolph Hitler

. However, we know that Hitler was a result of a political process starting with Tavistock and his ancestry as an illegitimate Rothschild to the insane horror of WW I and the onerous conditions imposed on

Germany

leading to a ruined

Weimar Republic

and the treatment of a young Hitler by the German police and system which created an insane monster who probably had a version of Parkinson's Disease which caused insanity going back to his 30's! In fact the current crop of flunkey's in government resemble those abuses in

Weimar Germany

. Of course the country would have been better off had

Abraham Lincoln

survived and the

Radical Republicans

had not imposed

Reconstruction

on the defeated South much like the onerous conditions imposed on Nazi Germany.
Major University Persecutes Brilliant

Medical Student

and Frames Filipino Nurses for Murder 1971-1978. Murder case becomes international story!

Federal Prosecutor

becomes President of Federal DA Assn. and is still employed in Detroit office in 2010.Student persecution continues until at least 2002 and student is barred from any responsible job until t least 2010! Former student framed for murder for trying to expose

FBI

and Justice Dept. corruption. At least twenty other women are murdered. FBI and Justice Dept. refuse comment as does former US

Attorney General

. University staff progress into lucrative careers in Universities, private practice and industry and government. This includes the Chief Medical Director of the VA durig major controversies of the Agency. Corrupt Federal Judge and dishonest UAW attorney are keys to legal basis for Clinton healthcare plan. That liability exceeds the asset value of the Fortune 500 companies. The corrupt Federal Judge is a former Vice President of the Alumni Assn of the University in question. The corrupt University is let off the hook by a

US Supreme Court Justice

apponited by the most famous alumnus of that University who is also an appointed President by an impeached President! This Justice sets the record for Decisions by a Member of te

US Supreme Court

! Meanwhile the national economy is being wrecked by the out of control healthcare system starting with out of ontrol

medical schools

!